1. When you can't focus because you focused so hard on focusing that you're no longer focusing on what you were trying to focus on.
Okay, I really need to listen to this lecture. There's a lot of information here, and I need to know this, so I'll just listen. See? Listening isn't so bad! Listening is great. Listening is awesome, and easy, and I'm awesome at this. I'm going to ace this next exam because I'm actually focusing and listening for once … wait, what? How did we go through 10 slides so fast? What just happened?
2. The endless cycle of starting new projects, throwing yourself into them wholeheartedly, then completely losing interest … after the mess has already been made.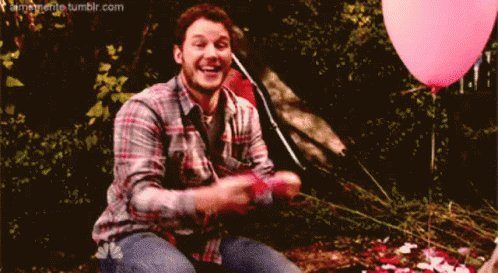 I don't care if it's 2 am on a school night, I just realized my life calling is to decorate journals with all the scraps of colored patterns and pictures I just ripped out of 50 different magazines! Let's do this!
-the next morning-
Let me just step around these piles of ripped up paper so I can go get some books on composting …
3. The hunger like no other when your meds have worn off for the day.
Hell hath no fury like a post-Ritalin stomach.
4. Wanting, needing to sit and just get something done, but feeling like your brain is a separate person trying to pull you away from whatever you're doing.
Time for homework. This is due tomorrow, so it has to get done. Alright, this isn't so bad … Hang on … no, don't get up … WHY AM I WALKING AWAY?! NO. WHAT IS HAPPENING? Aaaaaand I'm baking cookies.
5. Trying to be cool and laugh when other people joke about how "ADD" they are, but really just wanting to strangle them.
Trust me, you do not feel my pain.
6. Also wanting to strangle people when they go on and on about how fake ADHD is and how if you just had a little more discipline or didn't watch so much TV as a child, you'd be fine.
Actually, I was rigorously tested over a pretty extensive period of time before being diagnosed by a mental health professional who determined my brain is chemically different from yours, but thanks for your expert opinion. You can go back to your Big Pharma-conspiracy-theorist blogs now.
7. Either procrastinating like it's your job or being more focused than anyone has ever been in the history of the world.
I may or may not be putting off studying for medical nutrition therapy as we speak, but the other day I sat and worked for 8 hours straight without so much as a lunch break. There is no in between.
8. Knowing you actually do your best work under pressure, but feeling like you shouldn't feel that way.
It helps my creative process, so just back off.
9. Spending just as much time planning to do something as actually doing it.
If there isn't a pretty color-coded schedule of what steps you are going to take when, are you actually doing anything?
10. Having an intricate, crazy organization system that makes sense to no one but keeps your brain in order.
7 paper trays and 50 labeled and color-coded folders later … My old coworker used to get so mad at my "messy" desk, but also got pissed when it took me 15 minutes to find something because it was organized how she wanted it … PICK ONE, MARY ANNE.
11. Taking your meds too late in the day and immediately knowing it's going to be a long night.
It's 3 am and you have zero chance of falling asleep, but at least you're focused!
12. Feeling like your brain is a whirling tornado of ideas, random bits of information, good intentions, and a million other things all at once.
I hate the question, "What are you thinking?" Well, let's see. Have you got an hour or two?
13. Figuring out you can trick yourself into doing something you were putting off by putting off something you want to put off more.
A couple weeks ago I was dreading going to the gym, so to procrastinate I spent over 2 hours cleaning the condo from top to bottom, which had needed to get done for over a month. Win.
14. When the meds are too strong and your personality decided to take a vacation.
Happy, cheerful, crazy, impulsive you is gone, and a stuffed animal is here in your place.
15. Always being the most creative one in the room.
Thinking outside the box, jerry-rigging things, and switching gears on a moment's notice is kind of my specialty, so it comes in handy a good part of the time. Coffee maker's broken? Some ribbon and a rubber band later, it's fixed. Need any song choreographed? On it. You want a new scarf? Let me grab my needles.
16. Feeling like a superhero when you kick yourself in the pants and get something done without getting distracted.
I am SuperWoman.
17. When your thought trail makes complete sense to you, but whoever you're talking to is staring at you like you just broke out in Swahili.
Yeah, so my friend Hannah used to live across the street from Eminem. People always assume I do too, since I live on Six Mile which is like two streets up from Eight Mile. If it has "mile" on the end if it, people always think you're best friends with Eminem! Have you been to Fresh Thyme on Five Mile? Literally the best grocery store ever. I basically picked my condo because it was close to it. Ugh, my upstairs neighbors are the worst. I swear, I'm about to call the cops on them. Did I tell you my sister-in-law is marrying a cop?
18. Constantly thinking you're forgetting something.
My best friend used to call me "Gritful Forgetful," (Grit was my maiden name) because every single day on the way to school, I'd be convinced I was forgetting something important.
19. Getting excited, way over-promising, and ending up trying to juggle a thousand things at once.
If anyone can multitask, it's us, but we way overestimate how much we can actually do. Triple-booking yourself for coffee dates, agreeing to proofread your friend's 20-page paper, and signing up to bake cookies for the dinner party tonight? No, I've definitely never done anything like that.
20. Sometimes feeling like there's something wrong with you and wanting to be like the other kids.
Unless you find someone like you, no one can come close to understanding how your brain works. It can be a huge burden, especially when the world is set up in a way that works for the "normal" people.
21. Knowing when it comes down to it, you wouldn't change a thing.
Your ADHD helps make you who you are. Yes, it can be difficult to manage sometimes, but it's so worth it.